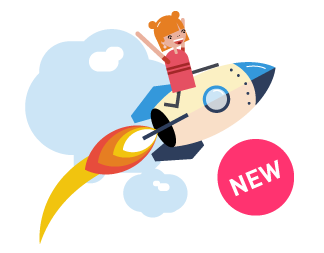 Change Management Basics
Mastering Change With Confidence
NEW! TEST IT NOW! The only thing that is constant is change. This phrase from Heraclitus is more up-to-date than ever before. Change is part of the time we are living in and has become normality in business. When the working environment is changing constantly, staff can find this very challenging. This interactive, digital training course makes staff fit for change in the company by improving the manner in which they deal with change. With the help of practical examples, tips, exercises and tools, staff learn to find their own path through the change process and to shape change proactively in their company.
Change As An Opportunity To Succeed
Recognising the significance and benefits of change processes and one's personal position (SITUATION)
Why change is important
Recognising change as an opportunity to develop one's skills further
Success factor: attitude (growth mindset): reflecting on one's skills and areas that could be developed
Explanatory model: Four Rooms of Change®
Focussing On Successful Change
Learning the significance of visions, goals and strategies for successful change in the company (GOAL)
Significance of visions and goals
Significance of role expectations
Finding one's own life balance during the change process
Setting one's own goals and wording them specifically
Key To Successful Change
Provides tips on how staff members can master change successfully (PATH)
Acceptance and commitment (Yes to change)
Thinking in terms of solutions
Thinking positively
Setting priorities
Dealing with strain
Communicating expectations Shaping change proactively
Target group
Participants can take part in the course irrespective of their previous knowledge of the subject or their position in the company. It is suitable for all staff members who would like support in dealing with new situations, changes, launches or restructuring measures in the company.
Tailored content and formats in blended and face-to-face training with individual coaching for your success
Verifiable and long-term behavioural changes through personal coaching and PROAKTIV practical training on the job

Interactive and cutting-edge training and coaching with differing methods and formats depending on interests, learning profile and availability
More about our methods
Find the right training format
CHANGE MANAGEMENT BASICS in comparison
Digital
In-house

learn when and where you want to, start at any time, participant sets training times and dates

Individualised sector-specific training for in-house company groups, planned and conceived in accordance with the customer's requirements

Online modules

100% flexibility, interactive learning modules with numerous video sequences, concrete practice situations, practical tasks with worksheets, checklists and summaries. 1 year of access to all of the online content.

1 module
as requested

Personal coaching

(online)

Virtual individual coaching sessions each lasting 15 minutes by video conference, practice your performance one-to-one with your trainer, personal practice situations, flexibly bookable via our learning platform.

1 session
as requested

Online-Workbook

All worksheets, checklists and summaries from the online modules can be printed out or saved. All information at a glance.

Learning platform

You find your online modules and your learning progress here. You can log in at all times and also book your personal coaching sessions (online). You have 1 year of access to your content.

access for 3 months
access for 3 months

Practice task

Training on the job: Practice tasks with concrete problems and issues are implemented during the training. Doing so, the trainer/coach provides active support.

Training certificate

Awarded following the successful completion of and participation in all of the full-day training sessions or online modules. When the attendance is incomplete, a confirmation of participation only is issued.

Languages available

Further languages on request for in-house training.

German/English
German/English
Continuing education with a system