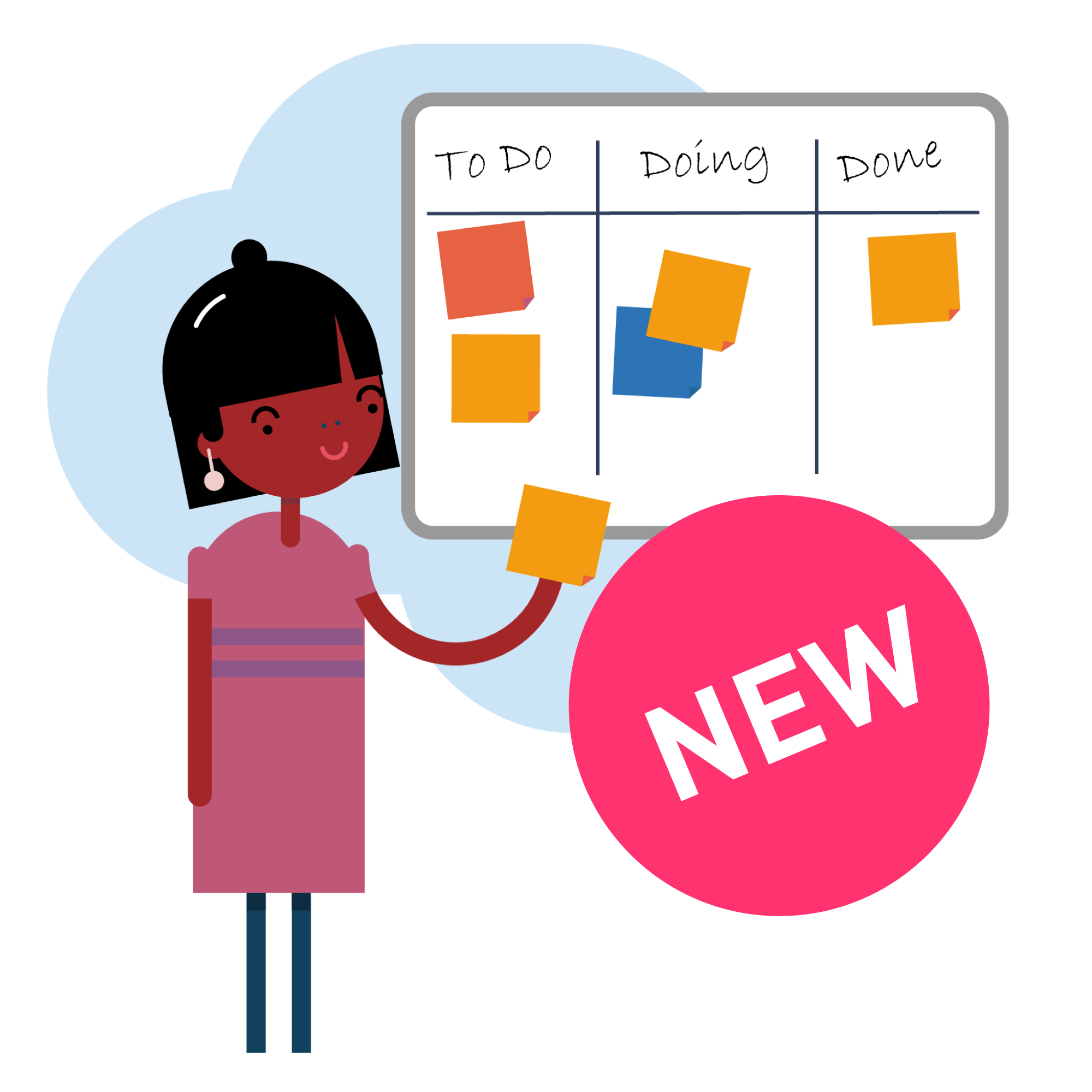 Agile Basics
Discover what agility is, how you can profit from it and how to deal with it.
NEW!  'Agility': everybody is talking about it. But what is it exactly? What significance does it have for everyday work? To what extent can I be agile in my position? And do I want to be agile? If you want to clarify questions of this kind once and for all, then our interactive digital training course is exactly what you are looking for.
On this foundation course, all members of staff receive a thorough initial insight into the 'agile work environment'. You understand what is meant when people talk about agility and are able to interpret what upcoming changes in your work environment mean. This makes it possible for you to encourage agile cooperation in your environment in a self-motivated manner.
Agile – more than just a buzzword
Why is agility so important?
The Agile Manifesto
Agile values and principles
Agile companies, agile roles and agile teams
Knowledge test
Agile frameworks and methods
Lean and agile
Kanban
Scrum
Further methods
Implementing frameworks and methods
Knowledge test
Being agile in daily life
Becoming agile
Working in agile teams
Tips for being agile in daily life
Knowledge test
Target group
You do not require any previous knowledge or need to hold a particular position to take part in this course. It is suitable for everyone who wants to understand the subject agility well and who wants to know how to implement it.
Tailored content and formats in blended and face-to-face training with individual coaching for your success
Verifiable and long-term behavioural changes through personal coaching and PROAKTIV practical training on the job

Interactive and cutting-edge training and coaching with differing methods and formats depending on interests, learning profile and availability
More about our methods
Find the training format that suits you
AGILE BASICS at a glance – from February 2020
Digital
In-house

Learn when and where you want. Possible to start at any time. Free choice of times and dates.

Designed to meet customers' needs, sector-specific course for in-company groups

Online modules

100% flexibility, interactive learning modules with numerous video sequences, concrete practice situations, practical tasks with worksheets, checklists and summaries. 1 year of access to all of the online content.

1 module
As requested

Personal coaching

(online)

Virtual individual coaching sessions each lasting 15 minutes by video conference, practice your performance one-to-one with your trainer, personal practice situations, flexibly bookable via our learning platform.

1 session
As requested

Online-Workbook

All worksheets, checklists and summaries from the online modules can be printed out or saved. All information at a glance.

Learning platform

You find your online modules and your learning progress here. You can log in at all times and also book your personal coaching sessions (online). You have 1 year of access to your content.

Access for 3 month
Access for 3 month

Practice task

Training on the job: Practice tasks with concrete problems and issues are implemented during the training. Doing so, the trainer/coach provides active support.

Training certificate

Awarded following the successful completion of and participation in all of the full-day training sessions or online modules. When the attendance is incomplete, a confirmation of participation only is issued.

Languages available

Further languages on request for in-house training.

German, English
German, English
Continuing education with a system