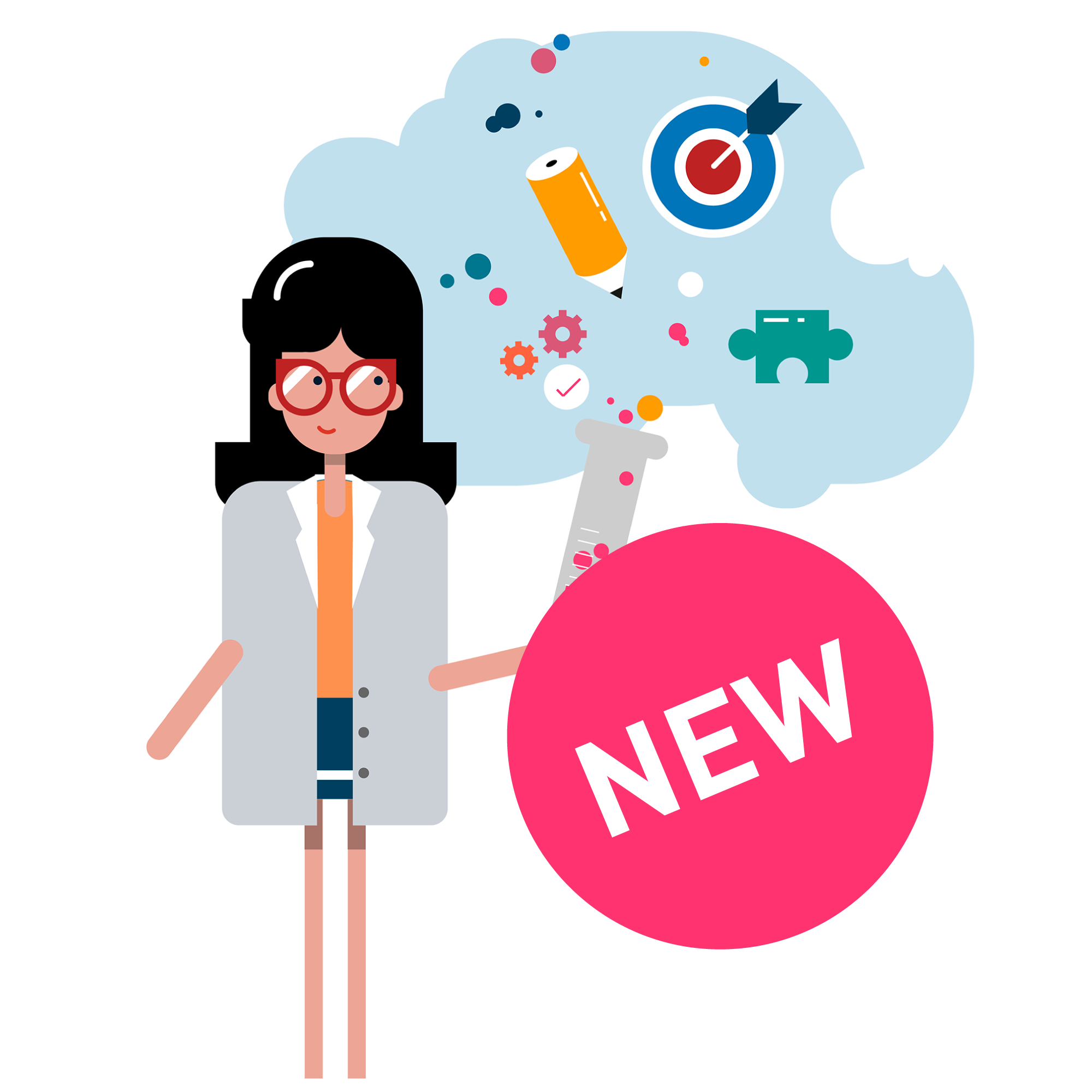 Productive Despite Complexity
Maintaining and increasing your performance in an agile context
NEW! Do you find that your working environment is becoming increasingly complex and confusing? Do you also often wish that you had more time to do your work properly? Take part in our new intensive course about organising your time and work and win back the space you need to do this.
The digital training course is ideal for all staff and leaders, who want to maintain and increase their productivity in an agile work environment – without being over-challenged or experiencing a burnout. In keeping with the subject at hand, the format of the course gives you all the freedom you need. On the course, you learn when and where you want. You stay flexible and determine the speed that you study at yourself.
Bid farewell to traditional time management
Focus your attention properly:
Managing your time and work in an agile context
Setting goals in a focused manner
Using the PROAKTIV activity matrix to identify the important things
Boost your productivity
How to use the proper practical tools to increase your performance in the long term:
Methods for setting priorities properly
Planning your day and week effectively
Organising your 'lean' workplace
Digital (overload) management
Time hacks
Prepare for the future
Maintain your performance and do not burn out:
Stress management and burnout prevention
Methods for personal regeneration
Self-reflection
Target group
You do not require any previous knowledge or need to hold a particular position to take part in this course. It is suitable for everyone who wants to maintain and increase their productivity in an agile working environment, without feeling over-challenged or ending up with a burnout.
Tailored content and formats in blended and face-to-face training with individual coaching for your success
Verifiable and long-term behavioural changes through personal coaching and PROAKTIV practical training on the job
Interactive and cutting-edge training and coaching with differing methods and formats depending on interests, learning profile and availability
More about our methods
Find the training format that suits you
Productivity Despite Complexity at a glance
Digital
In-house

From July 2020! Learn when and where you want. Possible to start at any time. Free choice of times and dates.

Individualised sector-specific training for in-house company groups, planned and conceived in accordance with the customer's requirements

Online modules

100% flexibility, interactive learning modules with numerous video sequences, concrete practice situations, practical tasks with worksheets, checklists and summaries. 1 year of access to all of the online content.

2 modules
as requested

Personal coaching

(online)

Virtual individual coaching sessions each lasting 15 minutes by video conference, practice your performance one-to-one with your trainer, personal practice situations, flexibly bookable via our learning platform.

1 session
as requested

Online-Workbook

All worksheets, checklists and summaries from the online modules can be printed out or saved. All information at a glance.

Learning platform

You find your online modules and your learning progress here. You can log in at all times and also book your personal coaching sessions (online). You have 1 year of access to your content.

access for 6 months
access for 6 months

Practice task

Training on the job: Practice tasks with concrete problems and issues are implemented during the training. Doing so, the trainer/coach provides active support.

as requested

Reminder emails

Emails on self-selected subjects, regular ideas and incentives to apply what has been learned in practice fosters the sustainability of the digital training.

as requested

Languages available

Further languages on request for in-house training.

German / English
German / English
Continuing education with a system