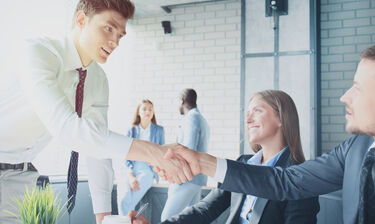 Are you looking for new professional challenges? Come and join us in our team.
Start your new career now with PROAKTIV
Current job offers
A company can only be as good as the people who shape it.
The PROAKTIV Management GmbH is a premium provider of training and advice services. We provide training in the fields of leadership, sales and communications to market-leading companies from all industrial, commercial and service sectors.
Due to the great demand for digital training courses, for several years we have concentrated on providing innovative learning solutions that reach our customers directly on the job and through which they become inspired and motivated over the long-term. Individual training concepts and plans, practical content and measurable results ensure our success.
Each year, about 4,000 participants experience the practice-driven communications and behavioral training at PROAKTIV.


Current Job vacancies:
-