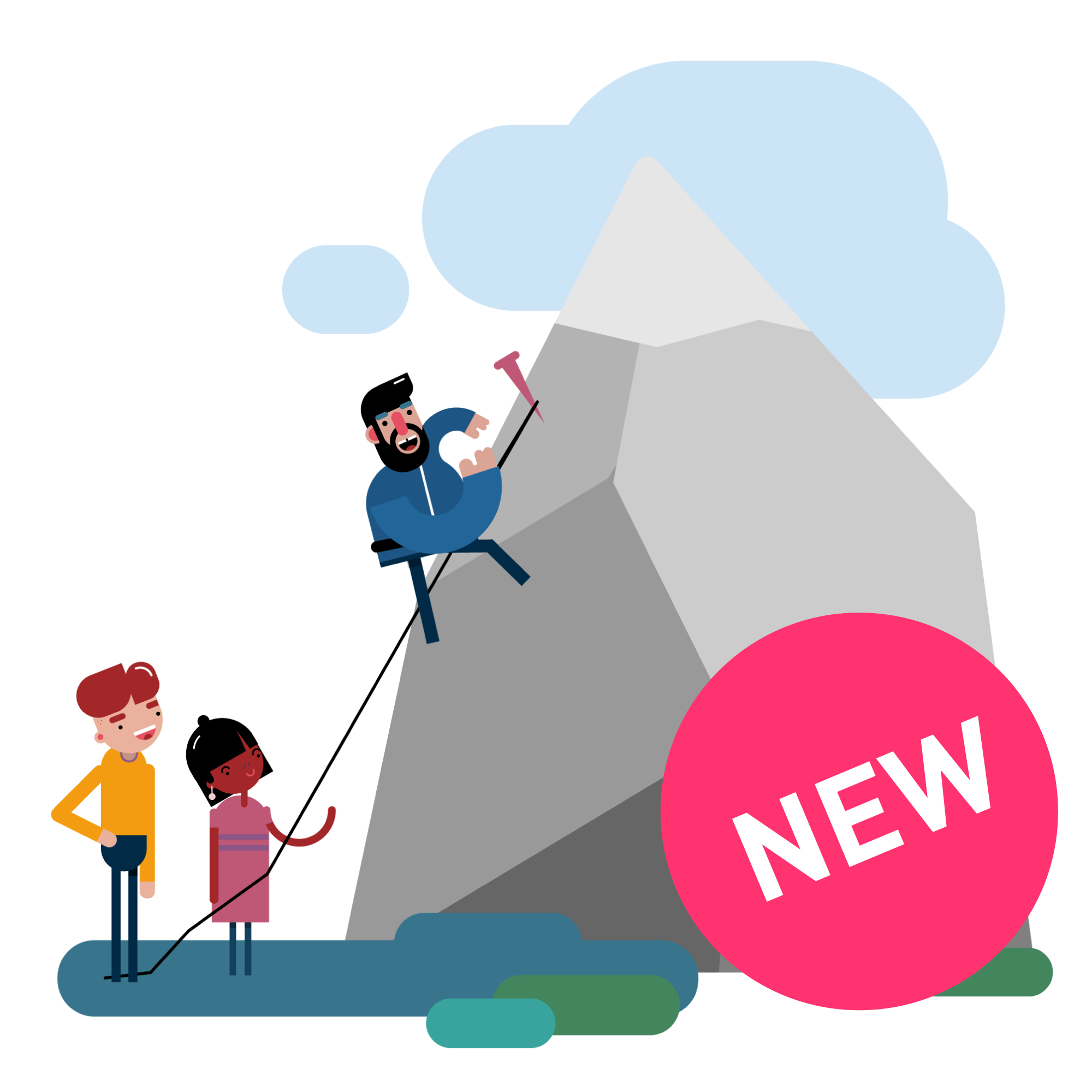 Managing Agile Transformation
Initiating and steering transformation towards more agility
NEW: dates available soon! Is agility a vision you should be aiming for? Specify what this means on the various levels in your company. Understand how the individual and organisation work together when dealing with change. Be an initiator and skilled companion during the transformation process. The blended learning course 'Managing Agile Transformation' provides you with a comprehensive understanding of agility and change management – and how the two of them function together during the transformation process in a company.
After the training course, you will be able to:  
take a decision or give a recommendation on whether 

it makes sense to initiate an agile transformation in an area of work 

and if it appears to be 

feasible;

identify fields in your area of work where you would like to practise 

agility and to set goals on how the areas of work in question 

is to 

be changed; and 

 

 

create a plan of action 

for how you want to shape the path

 to more agility. 

 

 
Kick-off workshop & feasibility (face-to-face)
Introducing participants to the topic
Overview: the path to agility
Similarities and difference between agile transformation and change management
The role of an agile change maker
Opportunity to discuss goals and the ability to implement them
Business agility and analysis of SITUATION (online)
A company's agile maturity (analysis of SITUATION)
Agile transformation means cultural transformation
The dimensions of a transformation
Agile organisational forms
Agile scaling
When and in which areas does agility make sense
Agile transformation: setting GOALS (online)
Which goals can be achieved through agility
Managing goals in an agile environment
Defining individual goals
Becoming acquainted with change strategies
Feasibility (face-to-face)
During this day of face-to-face sessions, the participants discuss the goals they want to achieve and review their feasibility. The sessions also aim to prepare participants for implementing their chosen measures.
Transformation: the PATH (online)
Change is good – shaping change positively
Overcoming obstacles during change processes
Initiating agility in different areas/ facets (leaders, staff, team development, storytelling, introducing agile frameworks, convincing sceptics, etc.) 
Action plan and review (face-to-face)
This day of face-to-face sessions brings the training programme to a conclusion. It summarises the contents, reviews and gives participants motivation for the future.
Target group
The target group for this course are all those, who are supposed to drive forward the agile transformation in a company. We presume that in the main these will be management staff, organisational developers as well as HR staff and product managers who want to introduce agile methods and ways of working together. Where agile transformation is concerned, the participants are decision makers or influencers. Participants should have a basic understanding of agility. They may, for example, have acquired it on our online course 'Agile Basics'.  
Tailored content and formats in blended and face-to-face training with individual coaching for your success
Verifiable and long-term behavioural changes through personal coaching and PROAKTIV practical training on the job
Interactive and cutting-edge training and coaching with differing methods and formats depending on interests, learning profile and availability
More about our methods
Find the training format that suits you
Managing Agile Transformation at a glance
Mixed
In-house

learn all content initially online, followed by training together in the group

Individualised sector-specific training for in-house company groups, planned and conceived in accordance with the customer's requirements

Full-day face-to-face

Interactive practice exercises, individual and group work, self and external assessments, presentations, exchanges of experience with best practice examples, concrete implementation tips. New ideas are tried out immediately.

3 days
as requested

Online modules

100% flexibility, interactive learning modules with numerous video sequences, concrete practice situations, practical tasks with worksheets, checklists and summaries. 1 year of access to all of the online content.

3 modules
as requested

Online-Workbook

All worksheets, checklists and summaries from the online modules can be printed out or saved. All information at a glance.

Learning platform

You find your online modules and your learning progress here. You can log in at all times and also book your personal coaching sessions (online). You have 1 year of access to your content.

access for 6 months
access for 6 months

Languages available

Further languages on request for in-house training.

German/English
German / English
Continuing education with a system